 MASTERPEACE EXHIBITION NOW OPEN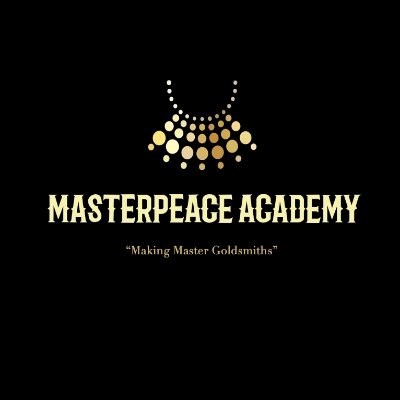 In June 2020 jeweller Norma Jean Banton established the 'Black Jewellery Quarter Guild' to "support local black jewellers and with a mission to celebrate, promote and pass on the legacy of African Caribbean culture in the British Trade".
In the interest of passing on that legacy the vision for Birmingham-based MasterPeace Academy was born. Starting in January 2021, students with a keen interest in jewellery making joined the programme to learn the key manufacturing skills from local craftspeople... and be inspired.
Describing the course, Norma explains,
We aim to foster a diverse, inclusive environment where everyone can thrive and we welcome applications from all people, aged 19 or over, of low-income backgrounds, for whom the high cost of training and tools might be a barrier to entry.
This is a Unity project and our major theme is 'UBUNTU', a South African word meaning 'I am because you are' and 'Unity, Harmony and Peace',
We hope that this project will be a testament to how people from different backgrounds can harmoniously work together for the greater good and to make the British jewellery industry relevant and accessible to all.
Now the students work will be on show at the free MasterPeace exhibition at the Hive, Vittoria Street, Birmingham from the 9th until 29th July.
At the close of the exhibition, On the evening of Thursday 29th July, the Class of '21 is holding a Graduation Exhibition Dinner, in conjunction with the BATF's Benevolent Society. You are invited to attend this landmark occasion.
The Dinner (18.00-21.00) will be held at The Hive Café and will include a wonderful Caribbean buffet, live music, auction of jewellery and art and guest speaker, sculptor Dr Willard Wigan MBE, creator of the world's tiniest sculptures.
Vice-chair of the Benevolent Society, David Doyle, said,
"I would encourage all who can to join us at this graduation evening. The students who will be passing through are the future of our wonderful and vibrant industry and it's important that we all engage with them at events such as this so that they get a real sense of what our industry has to offer them.
"Opportunities for the youngsters coming through to mix with those of us longer in the tooth can be limited and it's particularly important given the backdrop of equal opportunities for all, and the Black Lives Matter movement, that we all do what we can to effect change.
"Please do come along, enjoy some wonderful food, network, and let's all really engage with these young people coming through. This project is a true example of how to make effective and long-lasting change and the trade should be very proud of what is being achieved."