 MEMBER STORY - SELFIE CLOTHING
SALES SOAR AS KIDS CLOTHING BRAND WORKS WITH HOUSEHOLD NAME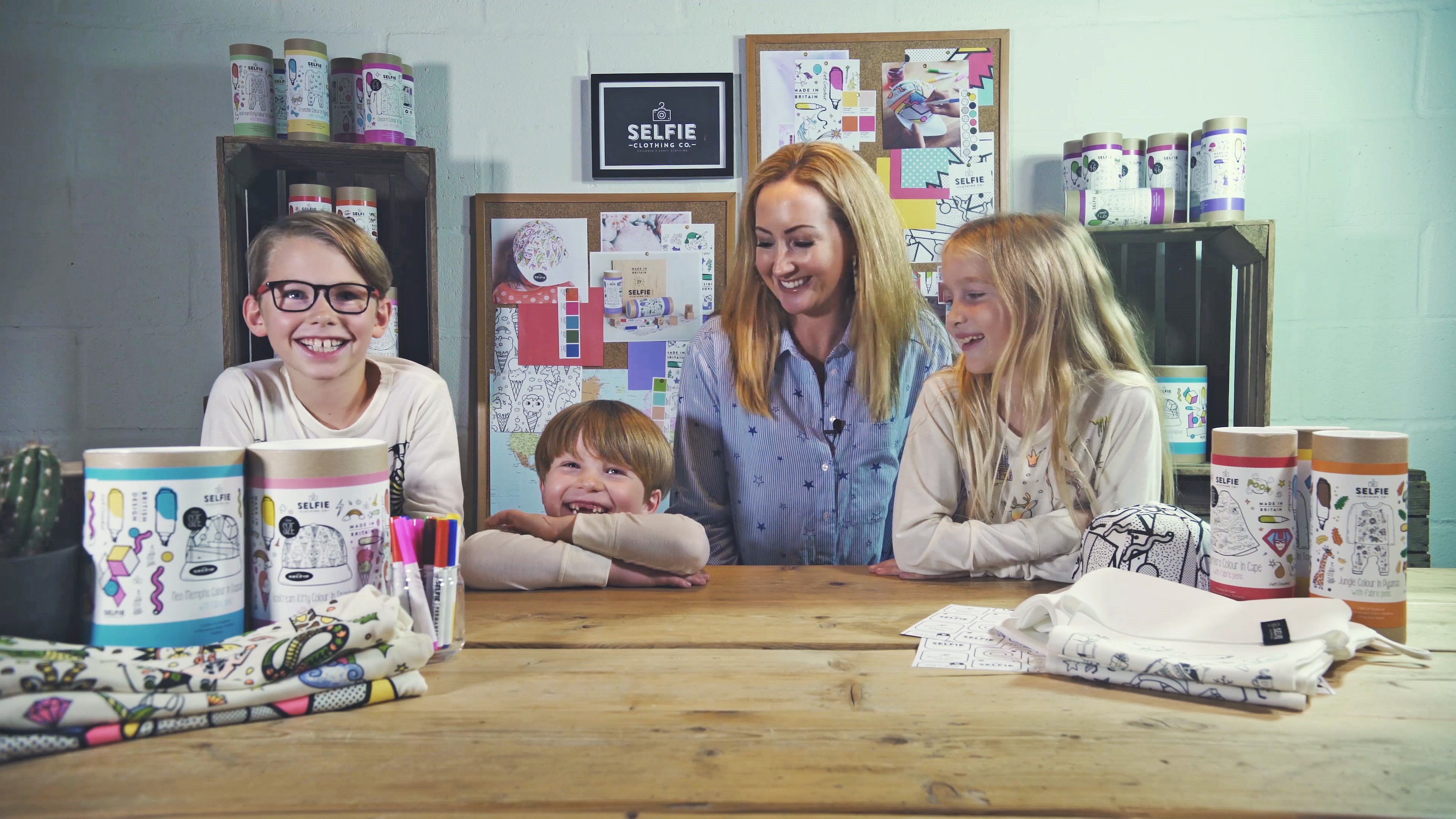 Bespoke designs for well-known UK visitor attractions have helped sales rocket at Selfie Clothing, a company owned by a Suffolk mother whose products enable children to personalize their outfits.
The National Gallery (who the company met at a GA Meet The Buyer event), The Imperial War Museum and Highgrove Royal Gardens have all commissioned custom-made Selfie Colour In Tops this year, while the business has also started working with Blenheim Palace, Gleneagles Hotel and the East Anglian Air Ambulance since January. Also an established partner of notonthehighstreet.com with the range stocked in five Center Parcs locations across the UK, Selfie has seen a year-on-year increase of 40% for the first five months of 2019.
Much of Selfie's salesare driven online, with notonthehighstreet.com contributing to digital growth increasing76% in 2018 compared to the previous year, while last year's trade figures wereup 82% on 2017.

Selfie founder and mother-of-twoGemma Treby commented: "I'm really proud to have started a brand that inspireschildren to use their imagination and create their own unique clothing. Ourcolour-in craft kits are beautifully packaged in a compact box so can easily betaken anywhere, which is handy with the summer holidays fast approaching. We'realways responding to the latest trends so whether your children are intounicorns, dinosaurs or something else entirely, we'll have a design that willmake them smile!"
Selfie Clothing's rangeof textiles are made in the UK and include long and short sleeve t-shirts,capes and pyjamas, as well as seasonal products at Christmas. The uniquedesigns are aimed at children aged between two and ten and are hand printed atthe Selfie studio in Newmarket.
Each Selfie craft kit includes a practice sheet, vibrant colouringpens and the chosen garment, complete with favoured design. The coloured increations should be left to set for 24 hours before ironing. This will stop thecolours running or fading after machine-washing.
For more information about Selfie Clothing and the company's range of products, please visit www.selfieclothing.co.uk