 MEMBER INTERVIEW - K PLAY INTERNATIONAL

The Giftware Association caught up with Business Account Manager Ian Daniels from K Play International, one of the countries leading toy manufacturers with 21 years' experience to find out more about the company and their business experience.
What does your company make/sell?
We manufacture and distribute premium toys and gifts.
Who are K Play Internationals targetaudience?
We have toys for all age ranges from birth and have over2500 products. Our ranges include beautiful wooden toys and puzzles, ride onvehicles and amazing soft play historical weapons that encourage role play andcreative thinking. We are especially proud of our supply to the educationindustry as its so rewarding to play a part in children's learning anddevelopment.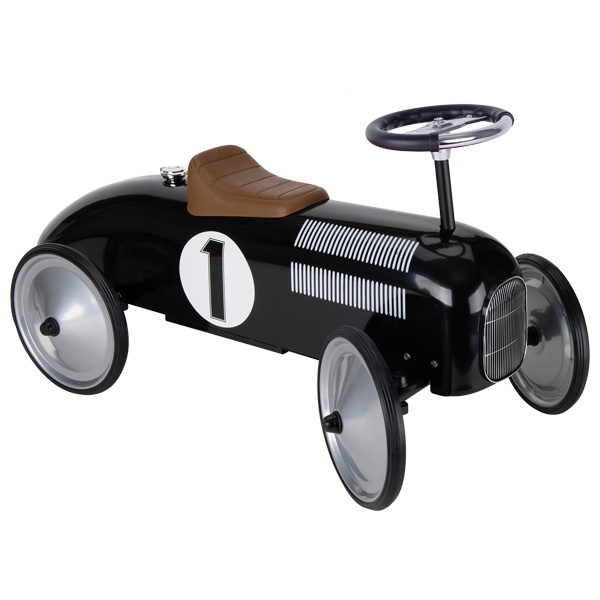 How long have you been trading andwhat is the history of the company?
We have been trading for over 21 years and are super proudof our history. The business is run by Managing Director Scott Kenworthy and originallybegan with a toy shop in Germany after Scott discovered the beauty and playvalue of wooden toys before exporting them for sale to the US and UK
Where are your products designed andproduced?
UK, Germany, Romania and China.
What three words best describe yourbusiness and its products?
Quality, Service and Experience.
Which trade fairs do you exhibit at,and where can we see you on 2019?
So far in 2019 we have exhibited this year at the London ToyFair, Birmingham Spring Fair, Harrogate Nursery Fair, and we attended the NewYork Toy Fair. We still have the Games Expo and Autumn Fair to look forward toas well as Kind & Jugend in Cologne in September and Family Attraction Expoat the NEC in November.
Do you have a website? If so, do yousell directly from it? If not, why not?
We do. www.k-play.uk. Ourtrade customers can purchase all our products online but K-Play does not selldirectly to consumers.
Do you use social media to promoteyour business? How has this landscape changed over the years within thegift industry?
We mainly use Instagram but also have a presence on Facebookand LinkedIn. We used to be on Twitter but this has been discontinued in thelast few months. We find Social Media useful forgetting imagery and imagination out to the consumer and for promoting the brandnames we own and represent.
Do you do any advertising/PR?
We advertise sporadically in trade magazines and arecurrently looking at using a consultancy PR firm
What do you wish you'd known at thevery beginning of starting in the giftware industry that you know now?
Which avenues are most effective for finding new clients.
What top tip could you give to peoplethinking of starting out making/supplying gifts?
Study the market in terms of the product you want tointroduce and its' potential outlets and then approach retailers beforeinvesting in stock.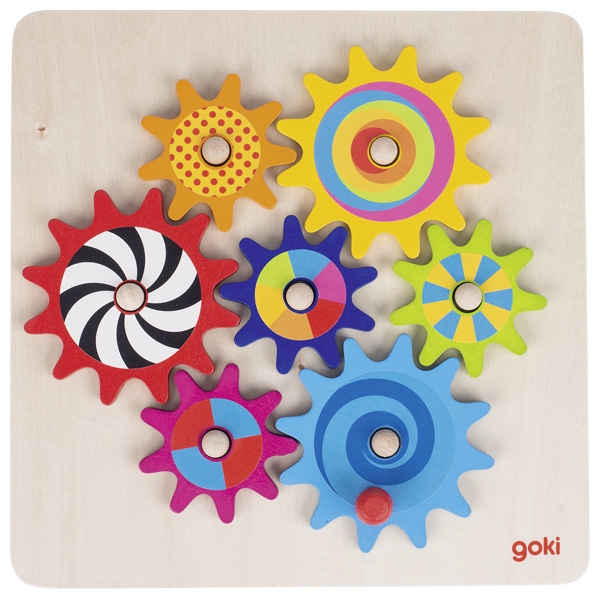 Do you feel the economic climate isimproving or is it getting tougher to trade?
The climate is undoubtedly challenging but then this cyclehas always been around. Trading is definitely changing and suppliers must beprepared to meet this change with flexibility and new ideas.
What do you see as being the biggestproblem for gift producers?
Constantly coming up with new ideas and products. Most newproduct is undoubtedly re-inventing the wheel but occasionally something newand exciting comes along.
What is your major gripe with theretailers that buy your products?
We have no major gripes with any of our customers.Occasionally there are late payers or customers who unduly feel they areentitled to larger discounts than we are sometimes able to give but for themost part, all "issues" with customers can be solved by effective communicationon a personal level by phone or in person rather than the never ending "emailthread".
If we could help you with one aspect of your business,what would that be?
Encourage larger Buyers to be brave and to experiment with differentcompanies and thus allow the consumer a greater and more interesting choice ofgoods. One sees this in the way supermarkets are changing and offering localproduce and trialling different sales techniques with fresh food, it would berefreshing to see larger chains doing the same in their giftware departments.
What news do you have to share with us so we cancelebrate your achievements in 2019?
The new range of Pillowfight Warriors® Medieval Knight Range of Soft Play Shield andWeapons, guaranteed to be a hit after the introduction of our Viking Range lastyear.
What are you looking to achieve in 2019?
Continue to work and look after our existing clients, and add additional ones to our portfolio and grow the Pillowfight Warriors® brand. Most importantly put smiles on parents and children's faces as we have for 20+ years.
To find out more about K Play and their amazing product , visit their website here.