 SEMINAR – NICOLE DAVIDSON - HOW TO SELL MORE AT WHOLESALE - 10TH MAY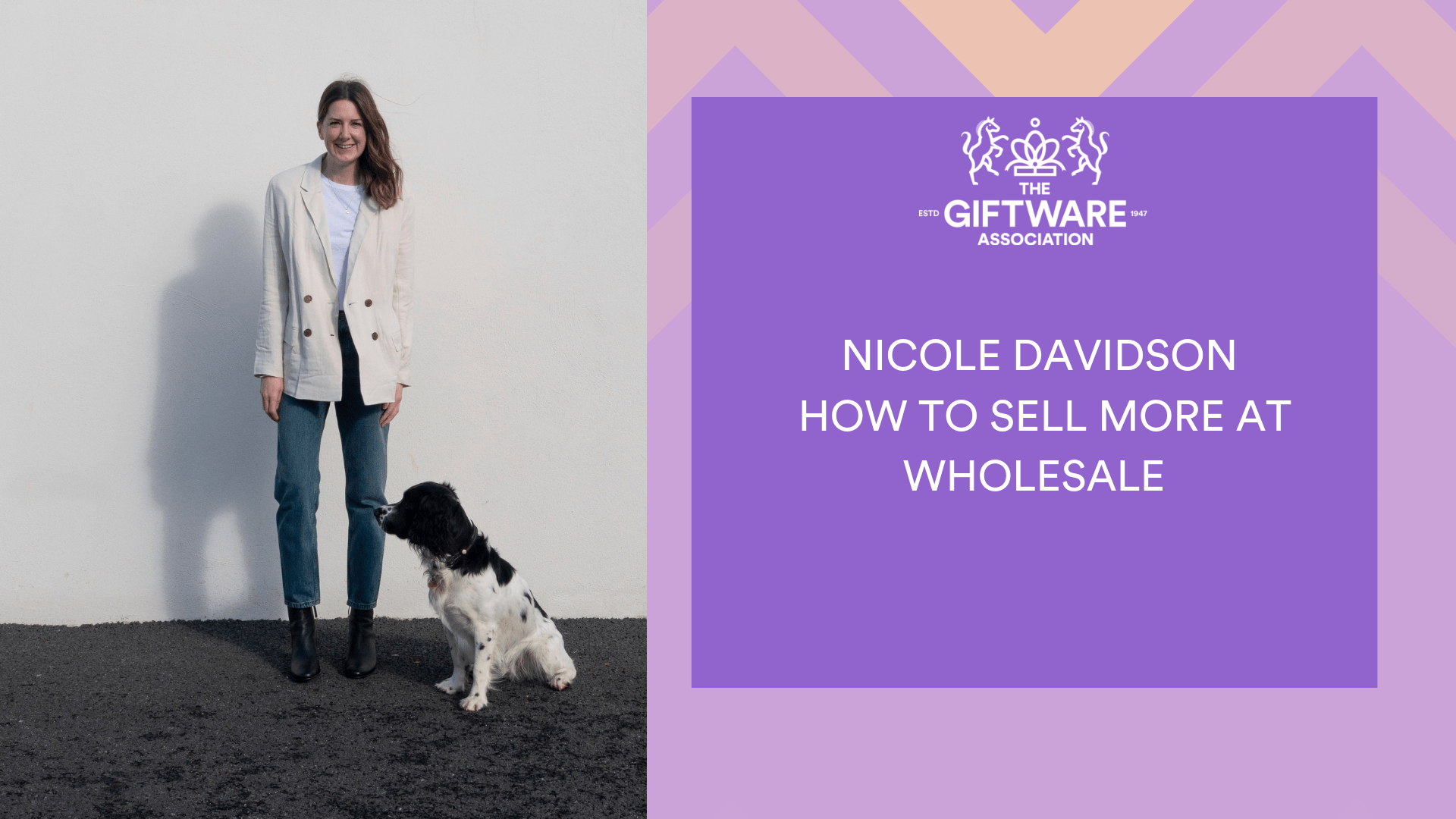 Nicole Davidson - How to sell more at wholesale
The Giftware Association has teamed up with Nicole Davidson to present a seminar on 'How to sell more at Wholesale'. The event will take place in Farringdon, London on 10th May and will focus on helping businesses develop the skills to master wholesale selling. Nicole has worked with brands such as Top Shop, Next, Seasalt Cornwall and New Look.
Nicole Davidson is an expert in fashion buying and the retail industry, with a particular focus on womenswear. Her skills and experiences help businesses at each stage of the development process; from initial development to getting the right products to market at the right time. Assisting businesses of all sizes to reach their goal, giving expert advice and assisting at every stage of the product life cycle.
The seminar will cover topics that will help your business grow and meet its goals
- Preparation
- Finding you potential wholesale customers
- How to get noticed and not ignored
- Tradeshows
- Pitching
There will also be a Q&A session focusing and wholesale surgery, where you will get the opportunity to ask Nicole any questions you have about the buying process as well as listening to issues from other brands within the industry.

The course will cost £85 but be quick as the spaces will be limited. Please book below or contact simone.rose@ga-uk.org if you would like to organise a group booking.