 SME BREXIT SUPPORT FUND NOW OPEN FOR APPLICATIONS: BOOK YOUR TRAINING WITH BJGI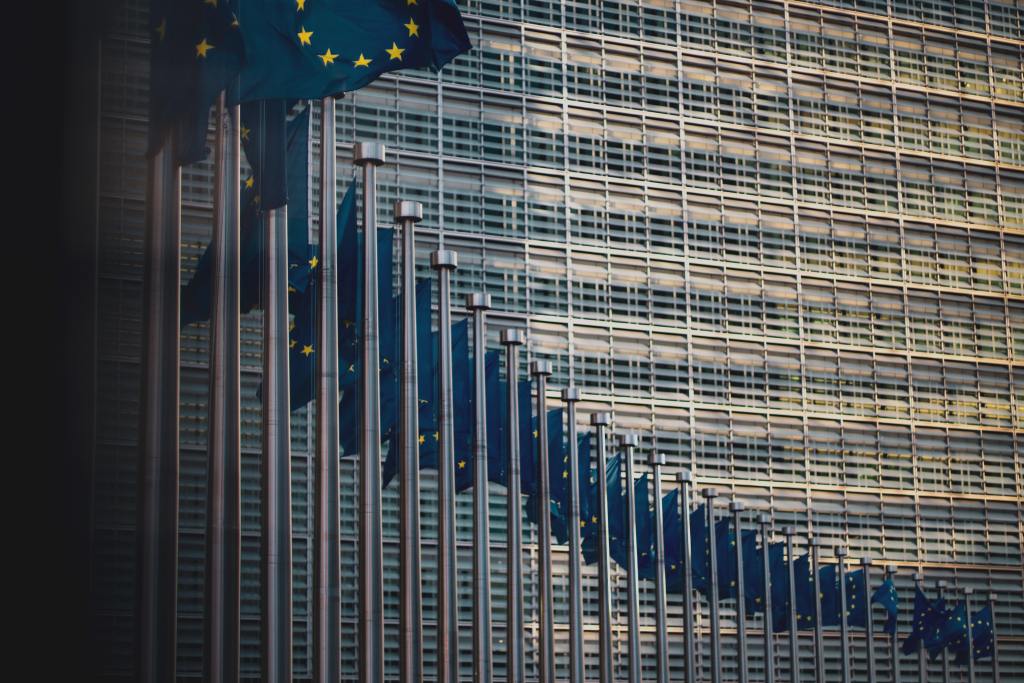 Photo by Christian Lue on Unsplash
Through its international division British Jewellery & Giftware International, the British Allied Trades Federation is now listed as an official customs training provider on Gov.uk.
Eligible jewellery, giftware, travel goods and accessories and surface engineering businesses can now apply for up to £2,000 through the SME Brexit Support Fund and access sector specific professional advice and guidance including interactive workshops with specialist advisors hosted by British Jewellery and Giftware International (BJGI), now listed as customs training provider.
Taran Sahota, International Services Manager for BJGI said,
"We recognise the challenges our sector businesses have faced recently, so we welcome this great initiative from the government to support our industries' small businesses who have struggled to trade with the EU this year. We encourage all eligible SMEs to take advantage of this funding and receive the support that their business requires."
"BJGI are on hand to help with the application process."
Register interest for BJGI support
Are you eligible for the fund?
Eligible companies who trade with the EU can apply for the SME Brexit Support Fund for up to £2,000 in total through two types of grants. Businesses can apply to receive a grant for training and or a grant for professional advice. The grant can then be used to cover costs for specialist training, advice and support available through BJGI to ensure businesses can continue to trade with the EU effectively.
The grants can be used to cover the following areas:
How to complete customs declarations
How to manage customs processes and use customs software and systems
Specific import and export related aspects including VAT, excise and rules of origin
Professional advice, so your business can meet its customs, excise, import VAT or safety and security declaration requirements.
Sector specific guidance for jewellery, giftware, travel goods and accessories and surface engineering businesses
BJGI will be hosting a series of sector specific interactive workshops delivered by International Trade specialists along with offering one to one advice to businesses. The workshops will aid in providing clarity and guidance for businesses to ensure they continue to trade with the EU with minimal disruption, covering areas most demanding in the sector, such as Rules of Origin, Inward and Outward processing, VAT, customs declarations and setting up an entity in the EU. All workshops will last approximately two-three hours and will consist of small groups to allow continuous interaction between the attendees and the training provider and also ensuring the training and advice provided is concise and tailored to individual business needs. Eligible businesses can apply to claim back all associated costs from the Brexit Support Fund.
When applying for the fund, businesses will be required to provide a quote of proposed professional advice, name and address of chosen professional advisor and details of the advice that they wish to obtain.
Taran also went on to say,
"If you require specialist sector training and advice using the Brexit Support Fund, we ask that businesses complete the necessary form to help BJGI understand what areas you require specialist advice on and wish to have covered in the interactive workshops. This will enable us to put together an exclusive workshop programme for the sector and offer one to one sessions as required."
Register interest for BJGI support
Funding can also be used to cover the cost of BJGI annual membership for 2021, enabling you to benefit from unlimited advice relative to International trade, including access to 30 minutes of free legal advice, discount on ATA Carnets, regular promotion to overseas buyers, access to market reports, a profile on the new BJGI website (launching soon) as well as access to other key benefits.
BJGI encourages sector businesses who trade internationally, or have aspirations to do so, not only register interest with the division, but also access the fund to receive continued expert advice and hear about other similar support schemes and initiatives after the SME Brexit Support Fund has closed.
For businesses who would like further information on how your business can be supported by BJGI using the SME Brexit Support Fund, or if you would like BJGI to put together a quotation of proposed professional advice for your application you can email the division direct.
Email international@batf.uk.com.