 STATIONERY SHOW LONDON GETS SET FOR 2019
[gallery ids="5355,5367" type="rectangular"]
Stationery Show London regularly attracts the UK's biggest retailers, influential buyers and brands in the stationery, gift and fashion sectors and is on target to deliver its trademark mix of established and brand-new paper and writing instrument suppliers this April when it opens at the Business Design Centre in Islington, north London. 
The show's regular LaunchPad competition will deliver up to 12 new hopefuls to the event, each having already garnered approval from this year's five judges, all of whom have either started or helped to launch businesses in the stationery industry.  The judges are: Sarah Sibley, founder of online stationery retailer Got2Jot; Michael Owen, co-founder of distributor Lime Stationery & Art; Penny Green, director of retail & wholesale Europe for kikki-K, who introduced kikki-K to the UK; Jamie Mitchell, co-founder and director at quirky stationery and gift supplier Ohh Deer, and Kaushal Shah, founder of Paper Plus Europe.  Both James and Kaushal were also identified as 'Thirty Under 30 Star Choice' stationery industry winners earlier this year.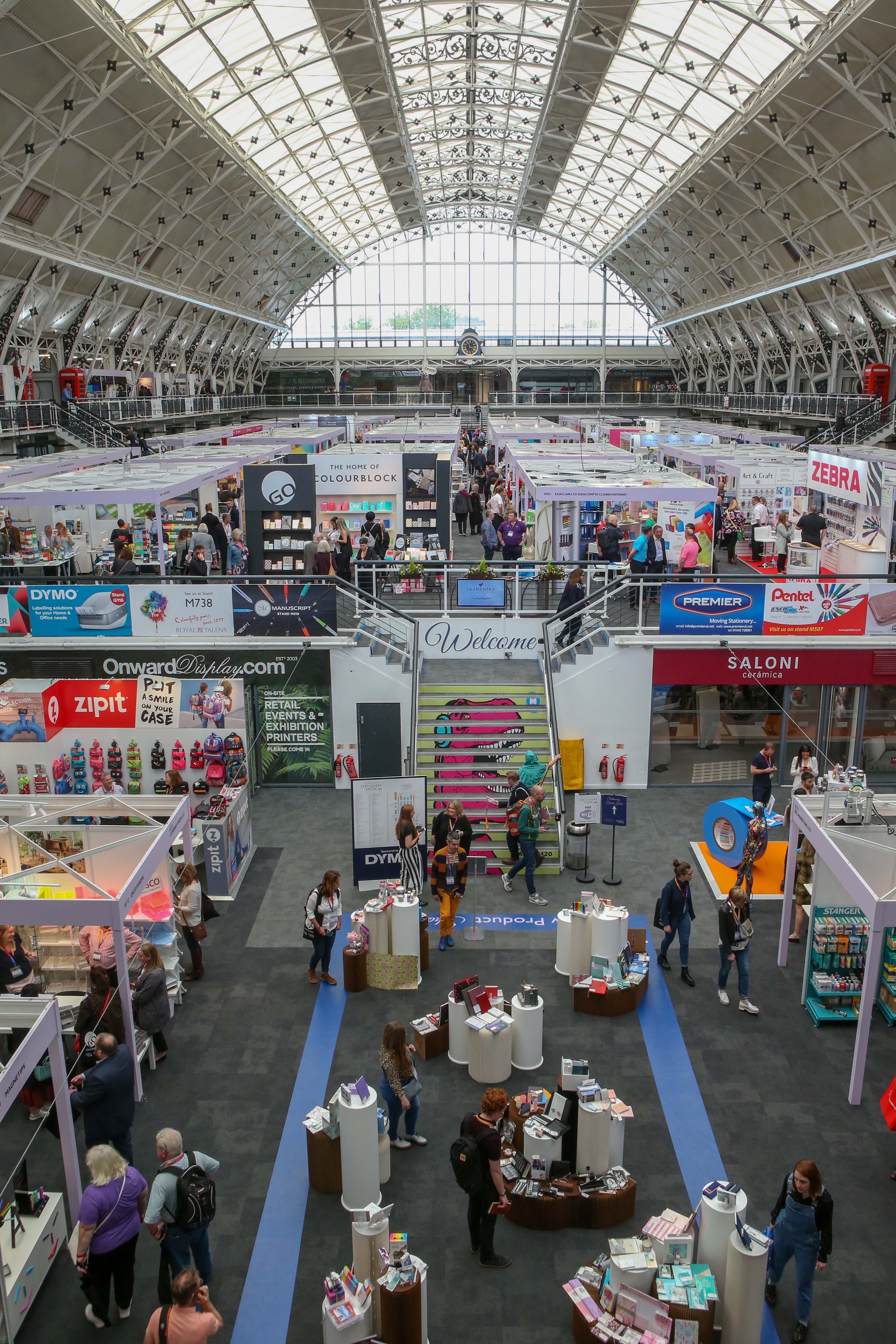 The LaunchPad winners, alongside over 50 first-time exhibitors and 100 plus show regulars will be keen to make the most of the audience the show delivers.
"Stationery is a core product for many retail stores; it fulfils the role of an everyday essential, an 'on trend' impulse buy, a stylish and useful gift and, just as importantly, a carefully chosen personal accessory."
"The product mix at Stationery Show London reflects this broad appeal and offers visitors a depth of product choice and knowledge from all corners of the retail stationery market," says the show's event manager, Hazel Fieldwick.
A key part of the visitor offer are the show's Stationery Awards which last year attracted just over 400 entries across 12 product categories from exhibitors.  Now in their eighth year, a panel of senior stationery buyers, chaired by independent retail advisor and Giftware Association deputy chairman, Henri Davis, will undertake the task of judging the products at the beginning of April, with finalists being announced in the run-up to the show, and the winners revealed on the first evening of the show – Tuesday 30 April.  
What's new for 2019
This move to judge the Supplier Stationery Awards before the show (in previous years all Stationery Award entries were judged on the first day of the show, and the Awards were only open to exhibitors) is a reflection of the consistently high number and quality of the products being put forward.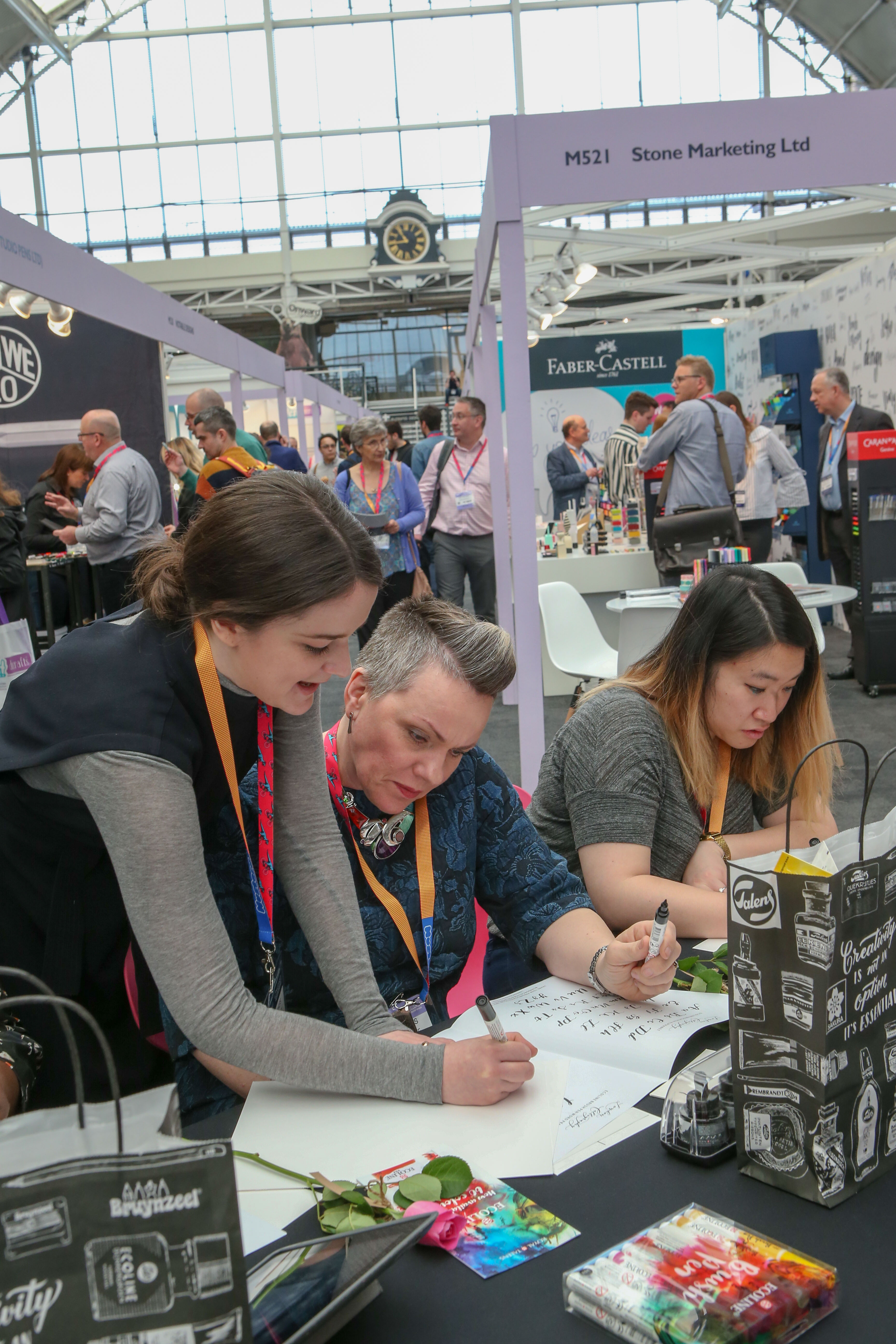 "We decided our judges really needed more time to review the number of entries, without being under such a huge time pressure, so we're very lucky that so many buyers are giving us an extra day of their time to come along and take a look at the entries in early April," explained Hazel.  "We've also opened up the Supplier Awards to all stationery suppliers to enter, not just show exhibitors."
In addition, two new sections have been added to the Stationery Awards this year – there are five new Retailer Categories, and a new Designer Category sponsored by GO Stationery.
Full details of all the categories, how to enter, closing dates and judges can be found at www.stationeryawards.co.uk.
Despite the changes in judging, visitors can rest assured that there is no change to the show's New Product Showcase.  This key display will still be sited at the entrance to the show and feature all the products entered for the Awards for visitors to review for themselves.  All the finalists will be clearly identified.
Changes at the show include the move of the show's 'Trends Hub' to centre stage on the mezzanine level and the creation of a 'Designer Area' just next to the New Product Showcase display.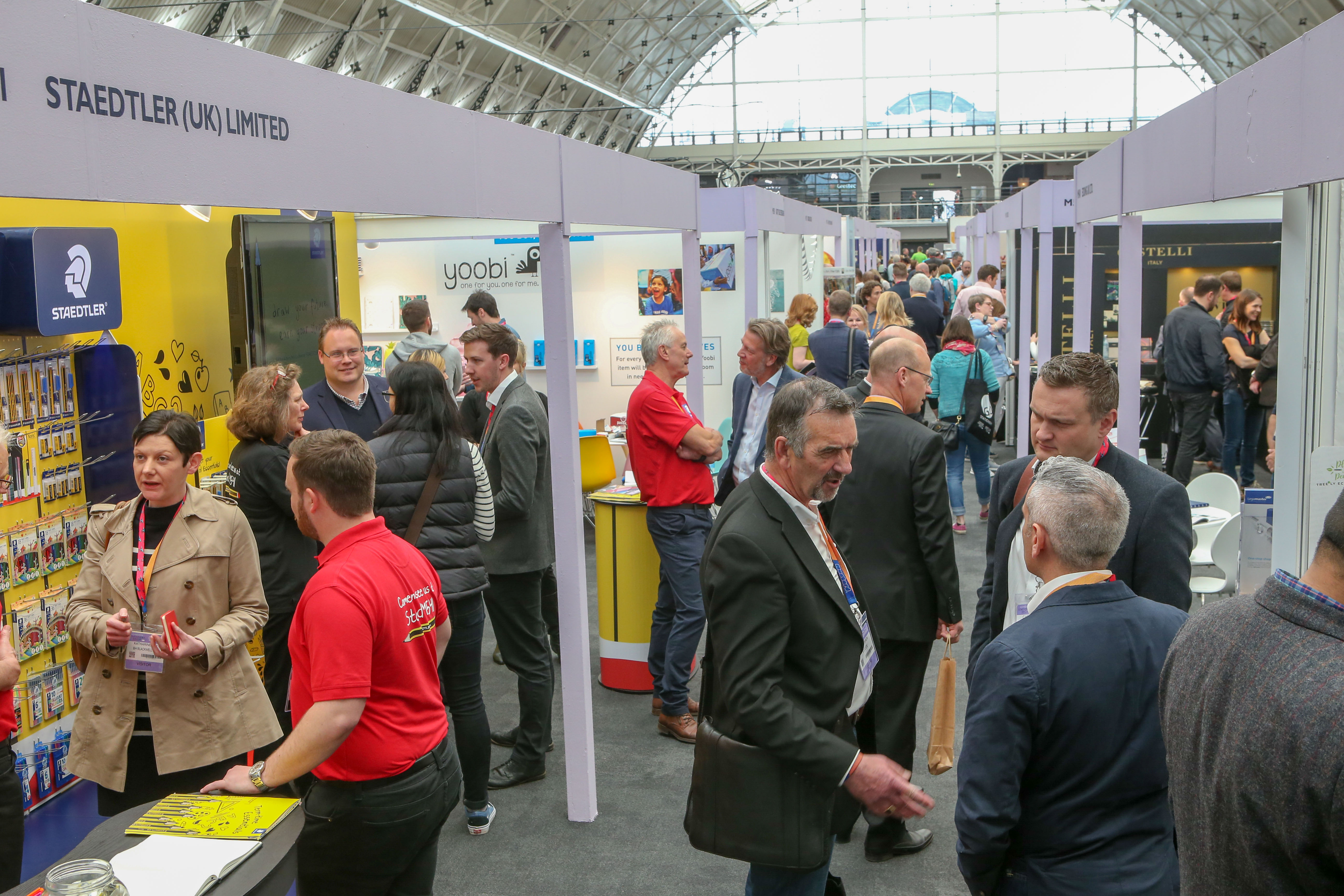 The high level of interest in the show's Trends Hub, curated by trend forecasting agency Scarlet Opus, and its 'Trend Tours' last year, mean that more space has been given to this area this year.
"Visitors will see the New Product Showcase featuring 'what's available now' products as they enter and then find the Trends Hub, which is focused on 'what's coming next', as they move further into the show," says Hazel.
The Trends Hub will feature four key global consumer and design trends chosen by the Scarlet Opus team, which they feel will be particularly relevant to the stationery sector.  The team will select product from exhibitors that illustrate these trends to create their display.  Exhibitors were able to attend a free trend briefing back in early January to find out what Scarlet Opus is looking for and ensure their products are considered.
"The Trends Hub is designed to help our visitors recognise, not only which trends will be most relevant to their customers, but also which they could use to attract new customers.  So, sharing and explaining the impact of global trends and their effect on our sector is vital information for our exhibitors and visitors – it means they can make key commercial decisions about new product development and purchases with confidence," says Hazel.
The display area will include trend 'mood boards' and the Scarlet Opus team will be on hand to talk to retailers about how they can interpret the trends and merchandise them in their own stores.
The Trends Hub will also be the starting point for 'Trend Tours' which were introduced last year.  Each Trend Tour is a 30-40-minute tour of 8-10 products around the show which Scarlet Opus feels sum up the key consumer trends that will be playing out in the stationery market in the coming months. Visitors can request their own 'team tour', or they can simply book a place on a timed tour.  Places are limited to 6 people on each tour.
Live Talks and Workshops
This year's show will also include a series of quick fire presentations covering 'The State of Stationery' from Rebecca Saunders, an independent retail and ecommerce consultant, who was previously the Stationery, Weddings and Christmas buyer at Notonthehighstreet.com; a 'Review of what's really happening on the UK's High Streets' by leading retail commentator and head of retail policy for the Federation of Small Business, Michael Weedon, of EXP2 and, of course, presentations from trend translator Phil Pond of Scarlet Opus on the four key trends – The Traveller, The Gamechanger, Satori and Fellowship  – they are working on for the show.
[gallery ids="5360,5359" type="rectangular"]
In addition, there will be a couple of retailer workshops each day, which will be targeted at specific participants and will need to be pre-booked.  For example, there will be one workshop aimed at independent retailers to learn what they can pick up from how buyers work.
[gallery ids="5358,5357" type="rectangular"]
And finally, the Creative Stationery Workshops are back!  This is where exhibitors can take the opportunity to get visitors hands-on with their products to discover simple workshop ideas that they, in turn, can run for their customers.  Calligraphy, fun gift-wrapping ideas and testing out the latest inks and pens will all on be on offer.
[gallery ids="5356,5353" type="rectangular"]
A full programme listing of these free Trend Tours, Live Talks, Retail Workshops and Creative Stationery Workshops will be published shortly on the show website www.stationeryshowlondon.co.uk.
2019 Exhibitor Line Up
Stationery Show London will have over 150 exhibitors representing many more brands at this year's show.
Regulars include A Gift from the Gods, Allsorted, Amodex, AT Cross, Bi-silque, Bright Concept, BrownTrout, Bruce Douglas, Busy B, Castelli, Cathedral Products, Chameleon Art Products, Clipmatic, Collins Debden, Crafter's Companion, Daler Rowney, Derwent, DKL, EastWest, eco-eco Stationery, Edding, Envelopes Ltd, ExaClair, Flame Tree Publishing, Fringoo, GBA Pen, GO Stationery, Hainenko, Hardie Grant, Indeutsch Industries, Jakar, JPT Europe, Kaisercraft, Kaweco, Laura Stoddart, Leuchtturm 1917, Lime Stationery & Art, LSM, Luxor, Manuscript Pen, Maped Helix, Museums & Galleries, Mustard, Notable Designs, Nuco, OSCO, Otima Grafica, Paper Lounge, Pentel, Peter Pauper Press, Pierre Cardin, Pomegranate, Portico Designs, Premier Stationery, Pukka Pads, Reliable Source, Royal Talens, Santoro, Semikolon, Shachihata, Sinclairs, Stabilo, Staedtler, Stewart Superior, Stone Marketing, Strawberry Design, teNeues Publishing, The Charfleet Book Bindery, Toscana Carte Pregiate, uniball, West Design and Zebra Pen.
The show's Designer Area is delighted to be welcoming Cambridge Imprint to the show for the first time, along with ARK Colour Design, Brenco, Chiltern Publishing, Code Naturel, Elvria van Vredenburgh, English Graphics, Kartotek Copenhagen, Ola, Paper Mirchi, Petra Boase and The Botanical ABC.
New exhibitors this year, or companies returning after a break include Artcoe, Back Pocket Notebooks, Bookspeed, Coles Pen, COLOP UK, Creativ Company, Diarpell, Etiket Paper, FAbooks, from me to you, Green Elephant Trading, Growing Greeting, kikki.K, Rystor Spolka,  Securit by Vermes, StorePAK, Tangible Stationery, Tallon, Teloman Products and VOW Retail.
Show Essentials:
Dates:  Tuesday & Wednesday, 30 April & 1 May 2019
Venue: Business Design Centre, 52 Upper Street, London N1 0QH
Opening hours: 9.30am - 5.30pm on Tuesday, 9.30am - 4pm on Wednesday
Register: Free via www.stationeryshowlondon.co.uk for bona fide stationery buyers and retailers.
For further information and show photos/logos please contact: