 THE ADVENT CALENDAR MAGIC IS NOW AVAILABLE FOR BIRTHDAYS, AS A SUSTAINABLE GIFT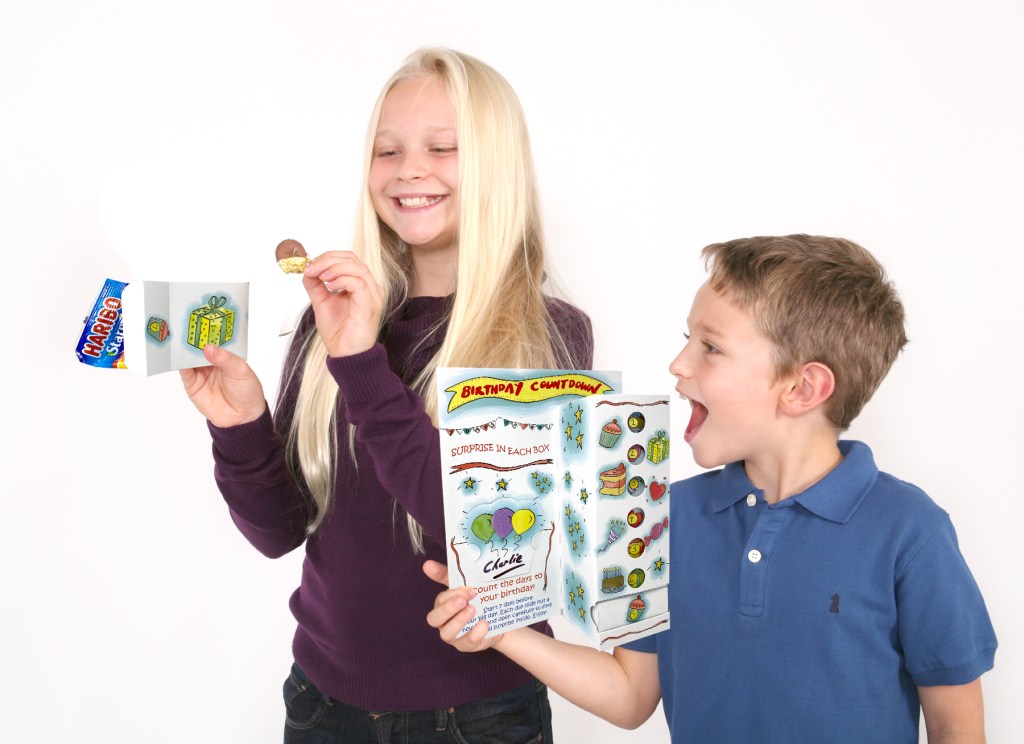 We all love counting down to Christmas with advent calendars (especially Children!), so why not countdown with 7 days of surprises before Birthdays? SoInventive.com is pleased to announce their new sustainable 7 DAYS TO GO Birthday Countdown for both kids and adults.
It's the world's first sustainable self-fill birthday countdown that allows the whole family to countdown to birthdays offering years of fun. You can personalise for each member of the family using the 5 message cards. It's designed so you can fill with your own surprises from small gifts, confectionery, home made cookies or simple messages perhaps including a favourite activity. And you don't have to throw it away like most other Advent Calendars and Birthday Countdown Calendars as it's a high quality NO PLASTIC reusable card design. Filled with your own surprises it can be 100% sustainable.

Right now we all need some more excitement around our birthdays, after months of lockdowns, so why not treat your loved ones with a surprise that offers the whole family years of fun and smiles. For only £11.99 delivered to your door in the UK, this special gift has to be one of the best value and long lasting presents around. No more worries about allergies or cheap tasting chocolates! Simply fill the boxes with your own treats or other non food surprises that are relevant to the recipient.

Nick Lewis, owner of SoInventive.com, known for unique British designed family products over many years, including the well known Grohanger ?, says "smiles and fun are guaranteed with the 7 Days To Go Birthday Countdown and we have ensured yet again that great British design can produce unique sustainable products that don't have to be thrown away like the majority of other single use products out there".