 Thoughts of a CEO | Put one foot in front of the other
Thoughts of a CEO | Put one foot in front of the other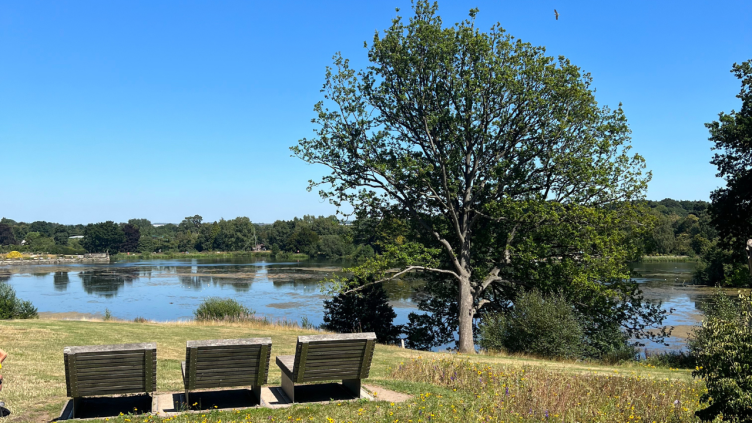 I am very fortunate where I live as outside of my window is vast expanse of beautiful Nottinghamshire countryside waiting for me to explore. I reflect on the early parts of lockdown now and find it hard to believe how trapped I felt – locked into a pattern like so many of working tirelessly to keep the wheels on the bus, ensuring I was available all the time for everyone except for myself. A friend suggested I take up the daily walk – not just a quick stroll out, but daily time out, a moment just for me that became transformative and probably the healthiest habit I have formed in years! Putting one foot in front of the other seems an appropriate analogy as well as piece of advice I can share in this latest Thoughts of a CEO.
Why? Well, I feel like I have been speaking about the uncertain and challenging times we find ourselves in for a very long time now. New challenges keep being placed in front of us, and speaking to members, there is a strong sense of trepidation as we head towards the end of the year beset by rising costs, inflation, strikes and further blockages at ports. The truth is that there is no solution to riding the next wave we are on but there is one certainty – we must ride it.
So, here in August, when there is perhaps a rare and brief space to contemplate how we ride that wave, I want to encourage proactive and creative thinking – something that comes from the daily walk. Physically and metaphorically, let's put one foot in front of the other.
We learnt through the pandemic, that those businesses who panicked and stopped spending and engaging in the business growth through understandable fear, were the ones who found it harder to bounce back when things eased and opened back up for us. The same goes for now. We must find creative and innovative solutions as a community, and we are here to support that every step of the way.
Take time out of your day to form a healthy pattern now – time to walk and process thoughts, improve our physical wellbeing, and unlock creativity. Then talk – talk to us, to your colleagues, to your peers, and to your customers. There is one truth you know at this stage, and that is that in our beloved industry, we are on riding that same wave and we all must be standing at the end of this new era of change and challenge.
We can't do things the way we have always done them – Covid taught us that.
Help does exist out there, and the chances are, we can connect you with resource, people and opportunities to provide you with at least some of what you need. For example, we are taking an active role in supporting the government's Help to Grow scheme, which I wrote about here a few weeks ago. This is just one of many – so get in touch with us.
Don't sit in a silo feeling isolated and helpless – you are part of a strong community here and we can support and help. Together we will keep putting one foot in front of the other.
Sarah