 TWO GREAT STORIES FROM THE WORLD OF BCTF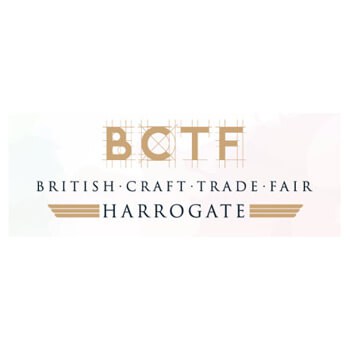 'Show organiser is supporting new exhibitors with three year programme'
The organiser of the British Craft Trade Fair (BCTF), PSM, is delighted to announce the introduction of an extended three-year mentoring programme for all new exhibitors, the Post Newcomer section for emerging artists.
The new scheme is heavily subsidised and participating exhibitors will get exceptional value for money, saving hundreds of pounds.
Year one of the programme comprises a dedicated Newcomers Gallery for companies which have not previously exhibited at a trade show and have been trading for under two years.
In year two, returning newcomers with limited trade experience and who have been trading under five years, have the option to exhibit within the 'Post Newcomer section,' a brand new feature area adjacent to the established Newcomers Gallery.
The mentoring continues into year three when the same companies are ready to join the other 400-plus established exhibitors at the BCTF.
BCTF CEO, Margeret Bunn, comments: 'I have had it in mind for some time now to develop our mentoring programme so that fledgling companies coming into our industry have a support network over a three year period to help them settle into supplying trade orders. This programme allows designer-makers to grow their business, taking on board advice and comments they have received in previous years to develop new ranges and fine tune existing designs to supply trade. Although many makers can gain good orders in year one and two, we do know that year three tends to be the turning point to success, hence this new initiative.'
The new section is one of several new features that will be in place for BCTF, which will next take place on Sunday April 8th to Tuesday 10th April 2018.
British Craft Trade Fair forms new alliance with The Guild of Jewellery Designers
The Guild of British Jewellery Designers 'GoJD' is a collaboration of British jewellery designers and artisans offering support and networking opportunities within its membership base as a non-profit making organisation.
Jewellers are able to subscribe to the guild initially on a free of charge basis and can upgrade at any time to take advantage of its partner discounts and insurance opportunities.
The British Craft Trade Fair (BCTF) has recently signed up as supply partner to the guild and members can now take a 10% discount from stand rates offered by BCTF and this means savings upwards from £56+ VAT for a stand at the 2018 fair ((8th – 10th April)
Margeret Bunn, CEO of the fair said 'We are really pleased to be working with GoJD and feel very positive that the relationship will benefit subscribers as well as the GoJD. Existing members of the organisation, I am sure will be interested in exhibiting with us, we are always looking for new emerging talent wanting to supply trade buyers within the jewellery and Home and Gift market.'
fOR MORE INFORMATION CONTACT philip@bctf.co.uk