UNDERSTANDING FREIGHT POST BREXIT WEBINAR TOMORROW 1ST APRIL AT 3 PM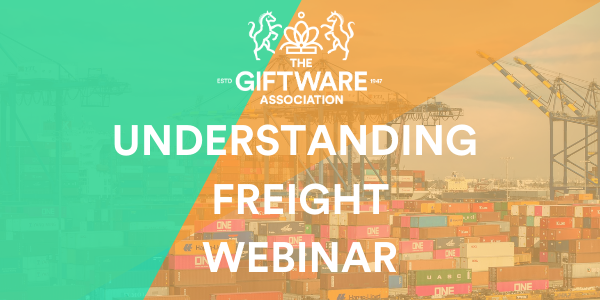 The Giftware Association has teamed up with Dutch Freight Company HST Groep to produce a webinar on learning more about trade with Europe, especially The Netherlands. the Dutch company will help you understand the process and procedures of starting or continuing EU Business after Brexit and how to take advantage of a company already based in Europe. 
HST Groep has been trading since 1978 and has fantastic connections not just over Europe but around the world. Specialising in freight from, rail, air freight, trucking to sea freight, and warehousing in between.
Join us on Thursday at 3 pm where we are joined by our expert host Shan Shan who talk about Trade with Europe from a logistics perspective and will cover;
 - VAT numbers and registration
 - Article 23 
 - Tax Management
 - and much much more...