 TEAM GB MARKS NEW TOKYO 2020 MARKETING CAMPAIGN WITH STAND AT BLE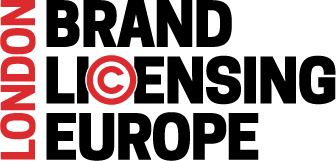 Team GB acknowledges impact of brand licensing by taking stand at industry's biggest event
WithTokyo 2020 now under a year away and marketing efforts in full force to get thenation behind those competing for Team GB, the brand has agreed to exhibit atBrand Licensing Europe 2019.
Havingseen support grow as a result of its brand licensing efforts to date, Team GBis showing its continued commitment to the industry by choosing BLE to launchits new marketing campaign on 1 October.
Itwill be exhibiting alongside its brand licensing agency The Point.1888, withwhom its currently working to expand the Team GB brand into new categories andnew retail channels to generate income to reinvest in training, equipment andfacilities for the multi-medal-winning squad.
Theintention is also to drive awareness of and support for the team in the run upto the Tokyo 2020 Olympic Games – the next big competition following the team'srecord breaking performance in Rio 2016 when 67 medals were won.
Commentingon Team GB's attendance at BLE 2019, Paul Ellis, Head of Licensing at the brand, said: "Team GB has a rich history inlicensing and our current efforts continue to support us both financially andin generating support from the nation. It won't be long until our new productranges are in stores and with Tokyo 2020 edging ever closer, we're delighted tobe exhibiting at this event."
Anna Knight, Director at BLE, said, "Sports brandsare growing in popularity in our industry and our dedicated Sports area at theevent is one everyone must visit. I'm delighted that Team GB will berepresented at the event given the support it's also giving us in raising theindustry's profile and I wish them the best of luck with their new marketingcampaign."
Team GB can be found at Stand F402 and The Point.1888 will be exhibiting at Stand C380. BLE is running from 1-3 October at ExCel London.