 YOUR RECIPE FOR SUCCESS IN 2018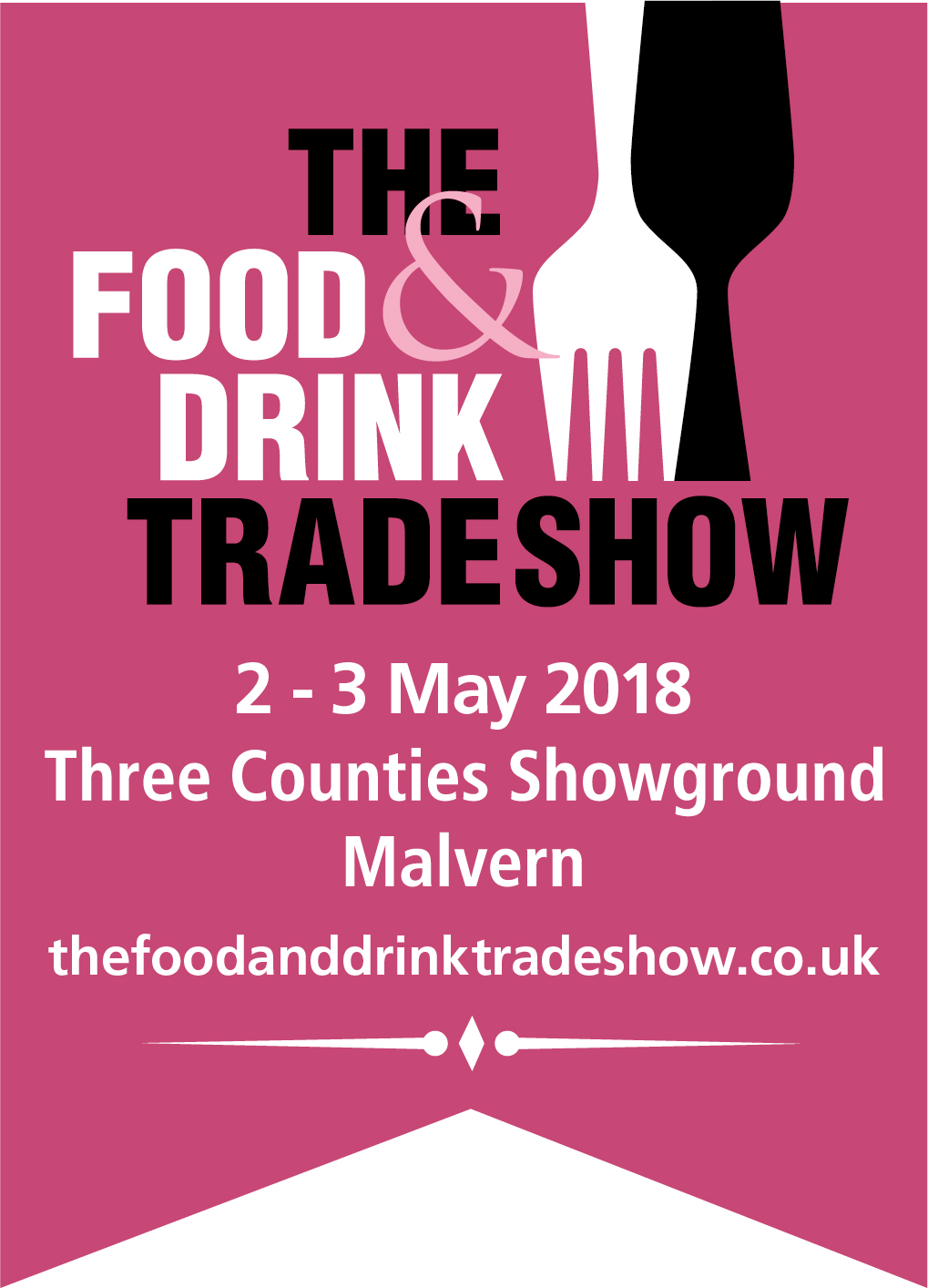 The Food & Drink Trade Show in May is an unmissable event for all those involved in this innovative and fast-moving industry. Whether you are a producer, supplier or a buyer, success depends on keeping your offering fresh, on-trend and inspirational – you need to be totally up to speed with the latest developments, ideas and opportunities, meeting the movers and shakers, and getting your own products and services out there. This unique show enables you to achieve all this, and more, for a very modest investment of time or resources.
Satisfy your curiosity
The show makes it easy for you to find unusual products with fascinating provenance stories to tell – the kind that discerning customers are so hungry for. You'll be able to meet an exclusive mix of passionate producers who are really pushing the boundaries – whether you are looking for locally sourced goods or speciality items, seasonal offerings or just the very best mainstream suppliers, you'll be spoilt for choice. There's something for everyone; with exhibitors from Abbotts (S.W) to Zenith Epos, with plenty in between. Bacon, charcuterie, chocolate, beer, wine, gin, foodservice, catering equipment, coffee, tea...it's a unique spread of inspirational speciality food & drink products.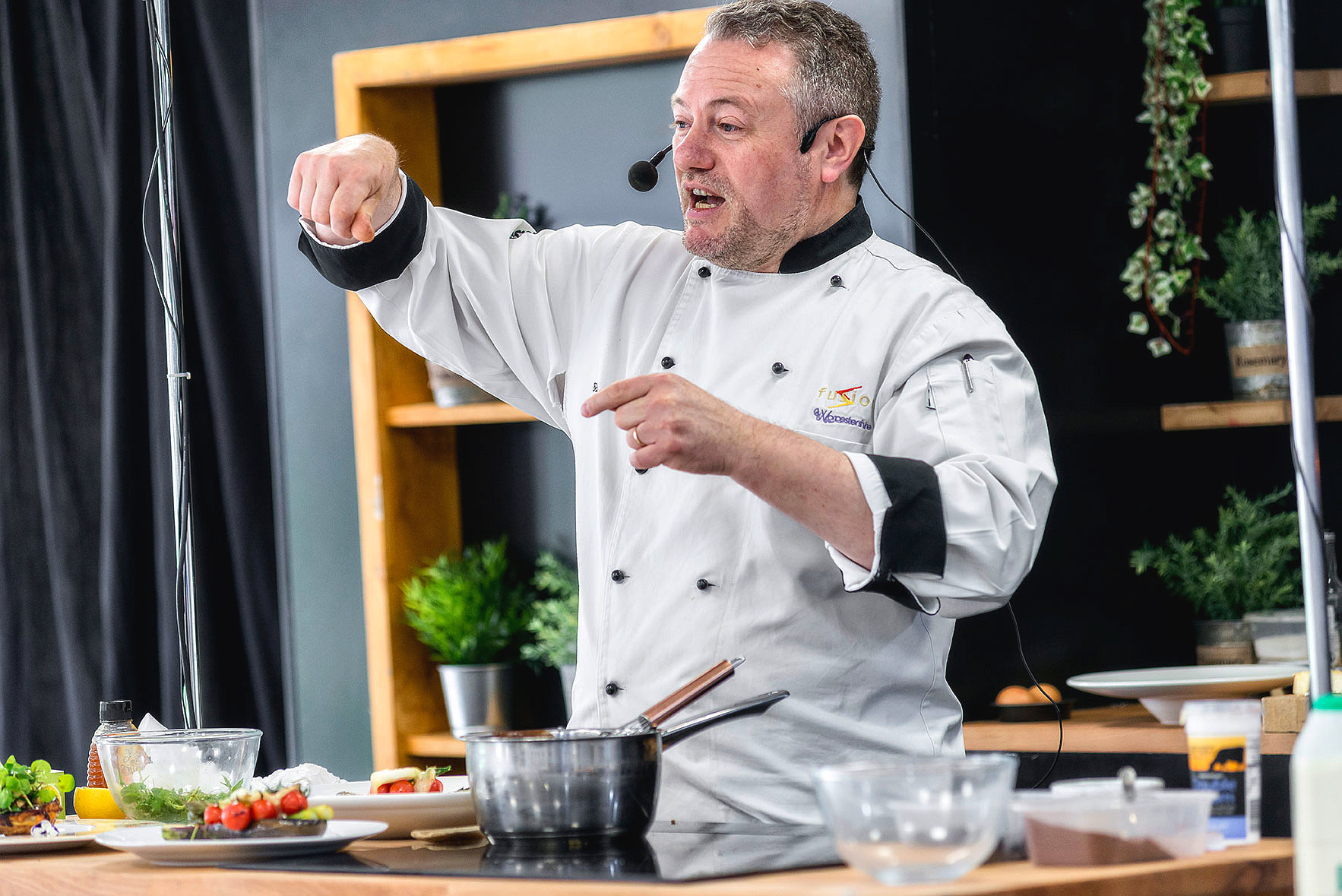 A feast for all your senses
These days shopping all seems to be about the internet, but there's no way you can properly judge food and drink without tasting, touching, smelling, talking and observing. The smartest way to get this full-on sensory experience, all under one roof and in just a few hours, is to attend this show. It's business, but it's fun too! You get a rare opportunity to make valuable new connections, build better relationships with existing suppliers and catch up with colleagues and friends. The timing couldn't be better, enabling you to get stocked up and raring to go before the busy summer season.
This show also gives you the chance to get your hands on something new, and by new, we mean brand new. There are several Newcomers to meet – new companies that have never before exhibited at a trade show. Meet Colcombe House, Healthy Recipes, Moveena Nutrition, New Ewe, Seed Chocolate, Silver Fox Gin, Tast Natur and The Tewkesbury Mustard Company and discover their products for the very first time!
If you're hungry for culinary inspiration The Food & Drink Trade Show also features a Demo Kitchen, hosted by Celebrity Chef Felice Tocchini, who will be joined by Andrew Link, Mark Stinchcombe and Yvette Farrell, amongst others. Share their knowledge, skills and stories – it's informative, but great entertainment too. You'll come away brimming with exciting ideas and fresh menu ideas that are sure to delight customers and get them enthusing about your offering.
The show is supported by Cotswold Taste, Eat Sleep Live Herefordshire, Taste of the West, and Worcestershire Food & Drink, all of whom are dedicated to supporting the growth of food and drink businesses in the Three Counties area. You can meet and chat to these organisations at the show – it's a great opportunity to find out more about how they can help your business thrive.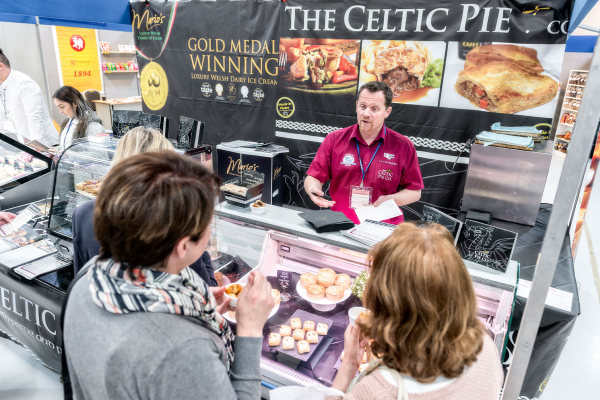 Meet The Buyer
New for 2018, taking place on the second day of the show, in the adjacent Lindon Suite, is an opportunity for buyers to see a selection of products exclusively from the three counties of Worcestershire, Herefordshire & Gloucestershire.
This carefully selected range of products comes both from exhibitors at the show, and from companies who are not exhibiting. It's a great opportunity to taste and examine in detail specific products from Three Counties' producers; many of whom are brand new to trade.  If you want to find out more about a product or producer, there will be a one-to-one meeting booths provided where you can hold in-depth conversations. Your free trade entry badge for The Food & Drink Trade Show will also allow you entrance to the Meet The Buyer event.
Book your place now!
The Food & Drink Trade Show, held on the 2nd and 3rd May at the Three Counties Showground, Malvern, is a great opportunity to get ahead of the game. You'll discover new products for your shop, new ingredients for your menu, new equipment for your kitchen, new ideas from industry experts as well as new partners and customers. With all this on the menu, and exclusive show offers to take advantage of as well, can you afford not to be there? It's the place to be in May!
For more information about the show, to book a stand, or register to attend, please call 01934 733433, visit thefoodanddrinktradeshow.co.uk or follow @lovefinefood.