 SARAHS WARDS INSPIRING WORDS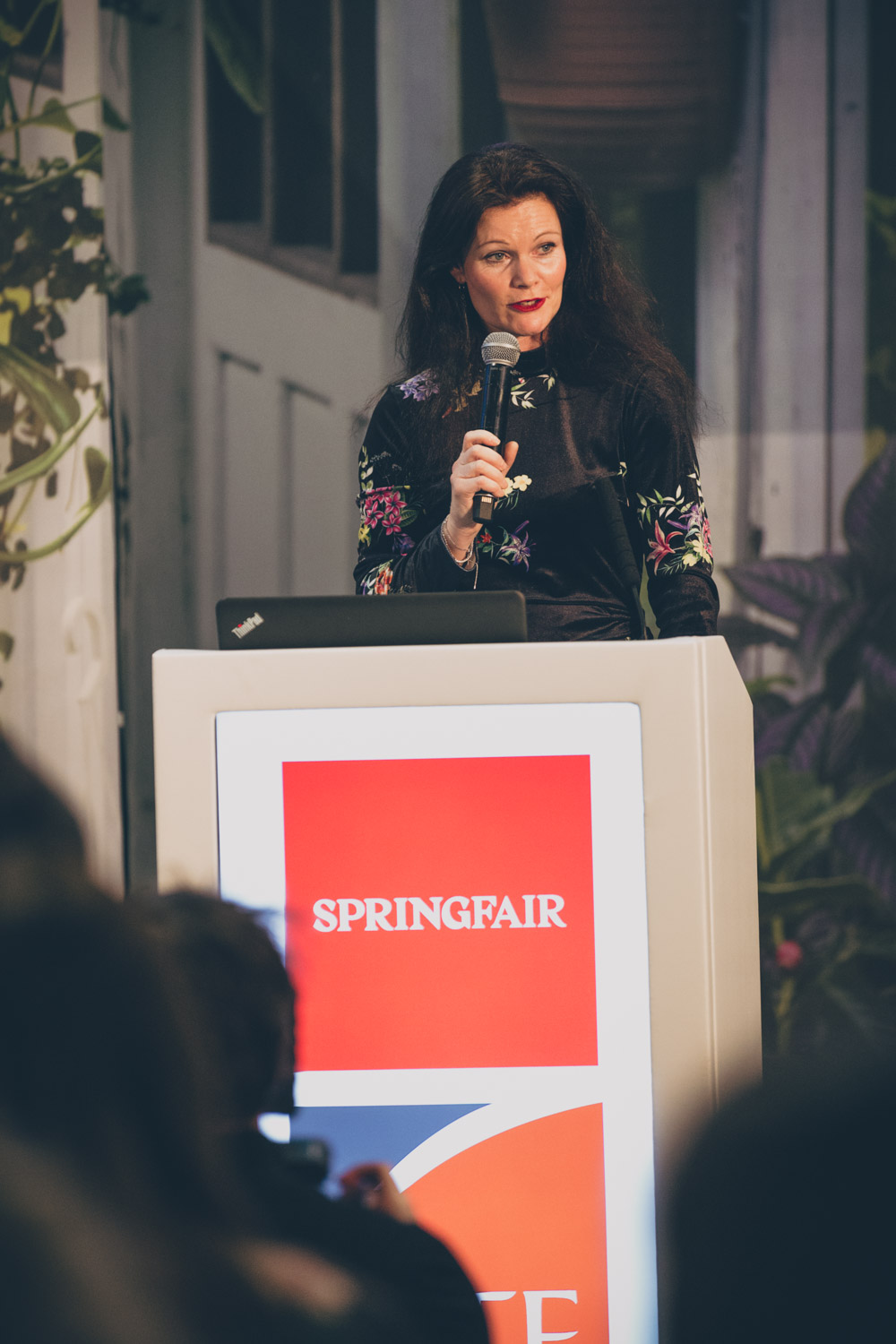 SARAH WARD, CEO of The Giftware Association gave an inspiring and positive speech to a captive audience at the 2019 Gift of the Year awards on Sunday 3rd February. Please see a full transcript of the speech below:
Look in the right direction and the future looks bright….
The Giftware Association is the voice of the Giftware Industry and, as we all gather here this evening to celebrate the best new products for 2019, I can proudly state that the industry we all love is in a very good place indeed. This, despite reports about the failing high streets, empty shopping centres, rising operating costs, and the B word. I want to replace Brexit with other B words, which I think are more relevant to this trade show and this evening's celebration: BOLD, BRAVE, BRILLIANT and BRITISH.
[gallery ids="5256,5193" type="rectangular"]
Inside Retail's authoritative guide to the UK retail market provides us with some convincing reasons for focusing positively on the UK, and I want to address this with my own reflections on what we, as the GA, are engaging with, supporting and providing opportunities for. All, of course, driven by a very positive outlook – if we look in the right direction.
The Economy: The UK remains resilient despite uncertainty and despite retail sales growth slowing in December 2018 compared to the year before.
There is a definite argument to be made that in challenging times, real growth comes with risks, and moving into exporting is a risk worth taking. We have been supporting a significant number of our members with their move into international trade, advising them on this enormous and very exciting step. If it is backed up by a brilliant e-commerce platform, then growth is all but assured.
Equally, for British manufacturers and retailers, the increase in focus on Buy British and Buy Local products presents an additional sales opportunity with foreign visitors and proud Brits. Transparency with regards to the British Made mark of quality are vital now and will provide businesses with the chance to tell their stories and really engage with their customers.
The UK Consumer continues to love shopping: they are harder to please but happy to buy new and interesting products.
What drives innovation, apart from necessity, is retailers being in tune with what consumers want. We have been staggered by the Gift of the Year competition this year. There was a clear sense from some of the most exciting entries of a story being told – of the ways in which these products can benefit consumers: from simply bringing them joy, to helping them relax or creating experiences that they can share with friends and family.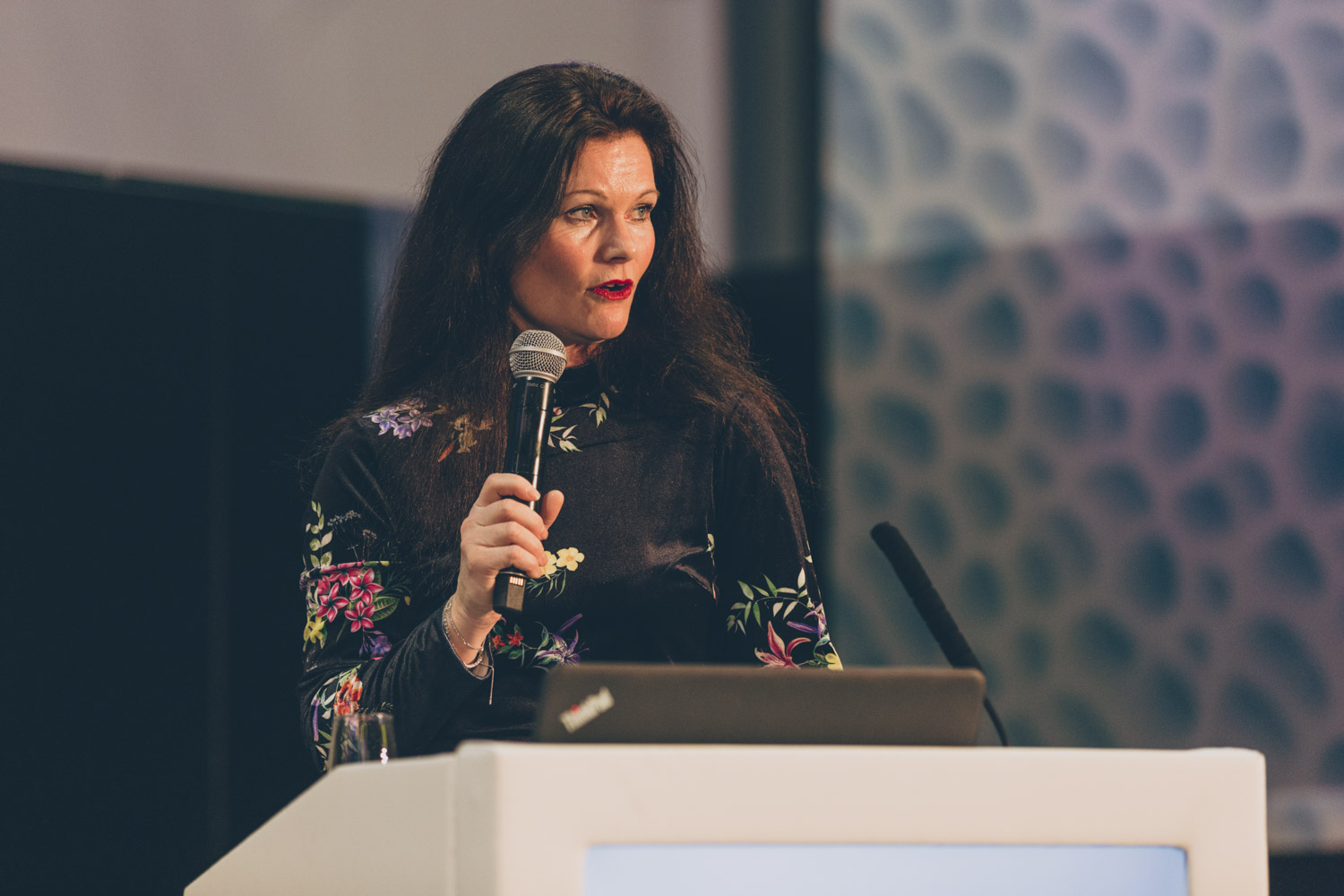 When businesses know, understand and love their consumers, they bring to market products that ensure the industry thrives. Helen Dickinson OBE, Chief Executive of the British Retail Consortium says that: "Fundamentally, successful retailing will always be about understanding the customer. With the support of public policy, it will be the resilience of our retailers, that will see the industry thrive."
A growth in entrepreneurial independents who know and love their customers
Many lessons can be learnt from those leading the independent sector. They cultivate their own style, and combine products to form a unique buy and give their customers a point of difference. The best independents truly understand who their customer is and how to engage them, always keeping them in mind when creating or buying.
Booming e-Commerce: The UK is leading the world in e-commerce sales which is boosting demand for new products, thus opening up enormous market potential.
Now is the time to update your website. It is vital that businesses stay on top of the digital revolution and embrace change. As daunting as this may seem, it is via organisations such as the GA that you can learn, understand and access resources for supporting this change.
Key to the e-Commerce revolution is understanding that selling is about more than just selling. Consumers by and large make their final buying decisions with their hearts not their heads. Does your imagery, messaging, marketing clearly communicate the WHY? Your WHY. Show passion for your products and your customers and the two will find a way to connect and relate now and into the future.
World Class Retailing: Having learnt how to operate in bad times, UK retail is transforming to be ready for the new retail landscape.
During a celebration such is this, isn't this exactly the message we want to be shouting from the rooftops about? We are a nation of world class retailers – here right now in front of me are world class retailers. And our innovative suppliers as well - just look at the products we are here to celebrate, born from a unique understanding of your customer and a creativity and retail awareness that deserves all the accolades coming your way.
[gallery ids="5189,5187,5188,5186" type="rectangular"]
As Henri Davis writes, "As retailers and suppliers to the retail market, our job is to continue to give your customers a reason to keep spending money by offering a great selection of products that are well priced against the competition. Make sure everyone feels welcome when they contact your business." Food for thought certainly as we progress further into 2019.
And what is the Giftware Association's role in this positive future?
Our team spends a good portion of the year visiting every trade show in the country, speaking to our members, understanding what their needs are, offering advice where needed and encouraging them to take on some of the further retail opportunities provided by the organisation.
Make sure you visit us in Hall 5 this year – for the second year we have partnered with Buy-From Britain to bring 10 businesses new to the trade show, here to exhibit for the first time. These new members reflect just how diverse this industry is and features two shortlisted products and two finalists in this incredible 2019 Gift of the Year competition.
We have been on the front line of retail now for over 70 years and totally understand the challenges faced by our members. That is why collaboration and education are key – driven through organisations such as ours, determined to provide opportunities for learning and inspiration via our seminars, workshops and blogs and opportunities to meet buyers and understand market trends via our Meet the Buyer events. Now, more than ever, we recognise how vital it is for us to engage, support and drive growth in the industry we care so passionately about.  The Giftware Association is your voice, your network, your champions. Together we will grow, develop, inspire and engage more than ever before.
It is competitions such as Gift of the Year, that celebrate Independents alongside larger brands, equals in every way. Celebrating the best in home and gift retailing, the Gift of the Year Awards are the most highly-respected industry accolades aimed at recognising the best new products.
So here we are…. Ready to hear who the winners are from this incredible range of finalists. My last point to make to you all is to once again encourage you to keep looking in the right direction. So, congratulations for reaching the finals – you all deserve to be here and we look forward to seeing what 2019 will bring for all of you.