 WINNING STREAK - SARA MILLER WINS A BELLA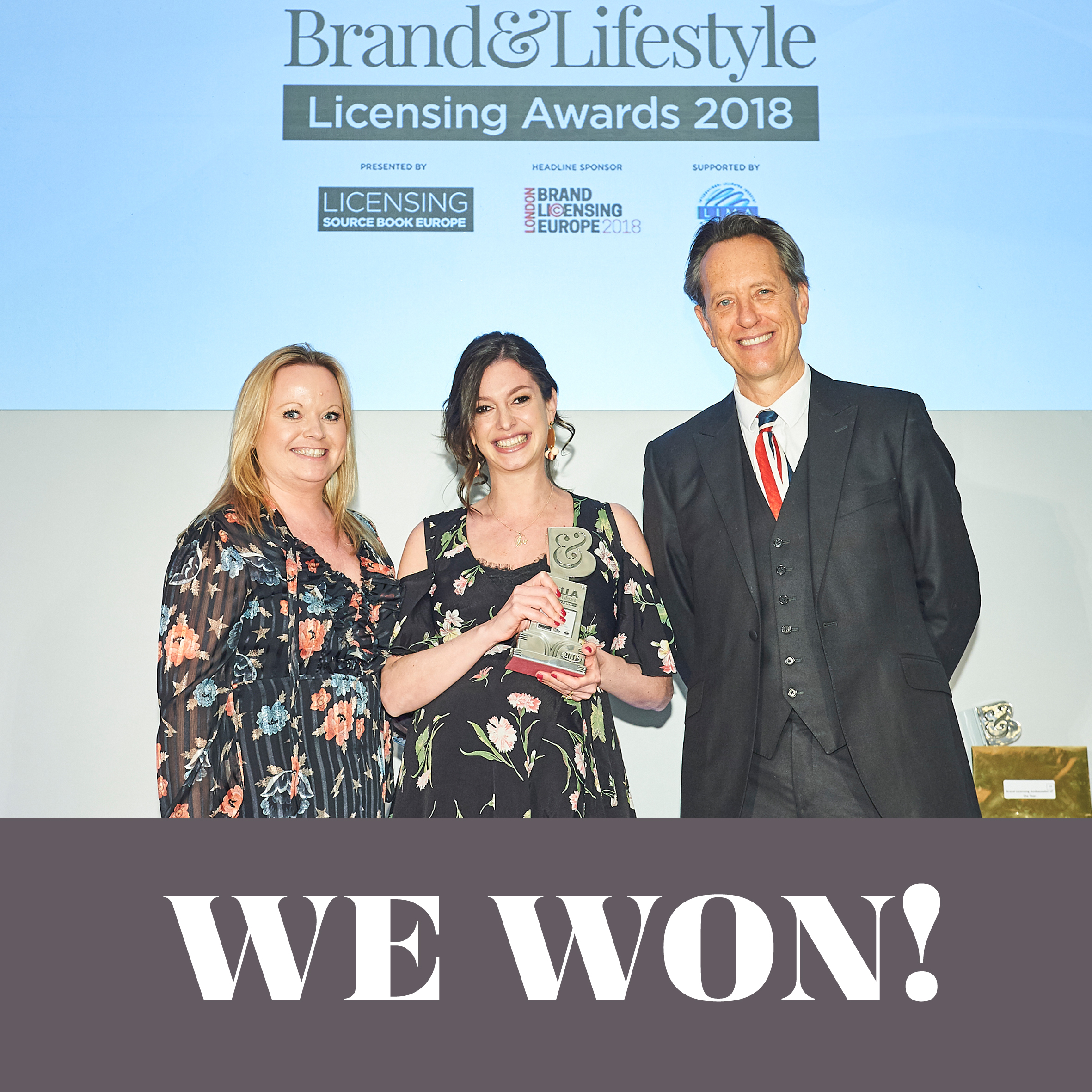 Congratulations to members Sara Miller for their success at The Bella. Success is favouring Sara Miller at the moment, as hot of winning our very own Gift of The Year fashion Accessory category in February, she has seen off tough competition from the likes of David Beckham, Paul Hollywood and Matthew Williamson to win Best Licensed Fashion or Talent Brand at the Brand and Lifestyle Licensing awards. Upon finding out of them being winners they were very much blown away "We're over the moon to find out that we've won, being shortlisted was amazing enough, but to actually win the 'Best Licensed Fashion or Talent Brand 2018'!  Needless to say that when we launched our business a little over two years ago, this would have been beyond our wildest dreams! We're in great company! Thanks to everyone for supporting us."
The full list of competition that Sara Miller successfully fought off included Joules, Matthew Williamson, Monsoon, David Beckham and Paul Hollywood. The awards hosted by Richard E Grant were held on Thursday 26th April at The Dorchester Hotel at Park Lane, London.
Can Sara make it three times a charm with being nominated for A Greats awards for 'best in store window display in John Lewis 2018' watch this space.
The Brand & Lifestyle Licensing Awards reward excellence in product innovation, brand licensing management as well as retail execution within the ever evolving brand and lifestyle licensing arena. They are owned and organised by Max Publishing which has a pedigree in licensing with the The UK Licensing Awards, The Licensing Source Book and licensingsource.net
About Sara Miller
Sara Miller is a British designer who expresses her passion for travel and love of different cultures in her art.
Sara's design work has always been influenced by her passion for travel and a love for experiencing different cultures. From the intricate decorative henna work in Jaipur to the sensational Sakura cherry blossom in Japan, Sara loves exploring it all and bringing a piece of this inspiration back to her London studio, where she uses her unique creativity to produce truly beautiful, sophisticated and elegant designs. Her work is refined and has a distinctive creative flair, be it the little extra flash of colour that may appear unexpectedly in a design or a strong and confident use of crop and scale. Every decision is carefully considered.